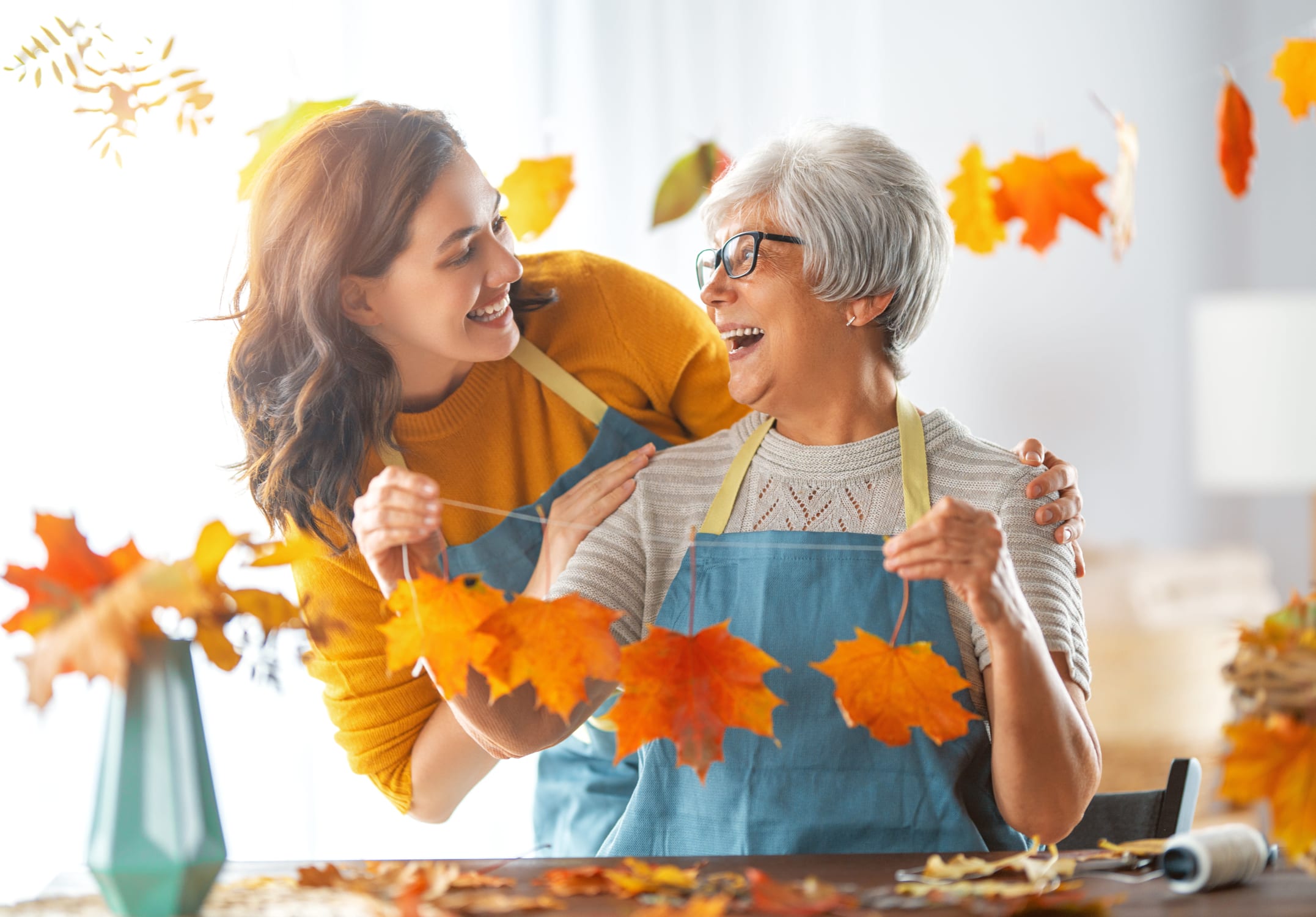 Is now the right time to move into a Central Texas senior living community? Whether for yourself or for a family member or friend, researching the variety of opportunities available can certainly be confusing.
First step: learning the senior living lingo. By doing so, you can understand each possibility better, determine which one has been specifically designed to enrich the particular individual, and make this significant transition that much more gratifying – even exciting!
We'll define independent living vs. assisted living vs. memory care below, and then you'll be well on your journey to discovering the right place to call home.
Independent Living: For Seniors Who Can Easily Care for Themselves
Among the senior living options nearby are independent living communities. Intended for largely self-sufficient, healthy and active seniors, this arrangement assumes they can handle activities of daily living and maintain their dwellings without much aid. For the most part, independent living residents expect autonomy and privacy, in an environment that's safer than being entirely on their own and also comes with occasional support.
In some instances, staff members will relieve select, physically demanding burdens, such as home repairs and landscaping. You may also find local independent living communities that offer hospitality-based services, like dining, housekeeping, laundry and onsite amenities and activities, in addition to access to medical care and other resources. On the other hand, these services may not be included in the monthly rental and will cost extra.
Assisted Living: For Seniors Who Require Regular Help
If the senior needs frequent assistance with daily tasks, maybe the most cost-effective and best retirement housing choice could be an assisted living community. Like independent living, the assisted living option still promises the freedom to enjoy a space you can call your own, your favorite pastimes, the companionship of friends and family, and the treasures of a neighborhood you love.
In contrast, though, residents can rely more deeply and often on built-in support to help every day goes smoothly. The top assisted living communities in Texas employ an around-the-clock, expert team trained to collaborate with each senior, in order to tailor their care precisely to the individual's unique abilities and preferences. The staff's better understanding of aging well ensures that they can adapt his or her care plan to manage new needs and challenges as they evolve.
Look for a broad range of features that accommodate current and possible future needs, such as:
Supervision/assistance with personal tasks – getting in to and out of bed, using the restroom, bathing, dressing, grooming, being escorted around the grounds, etc.

Medication management, so that he/she takes them safely and on schedule.

Nutritious cuisine prepared for and served to the resident, in a dining room and in the home.

Maintenance, housekeeping, laundry and linen services.

Opportunities to socialize – activities and events calendars, shared public spaces, etc.

A focus on total health and wellness – fitness facilities, wellness programs, physical, occupational, speech and pet therapy, etc.

Open-air spaces, gardens and walkways to encourage getting outdoors.

Chauffeured transportation to medical appointments, errands, shopping, faith services, etc.

The option of concierge services – accompaniment to medical appointments, catered events for residents and family, room service, etc.

A pet-friendly setting, where cats and dogs are welcome, for those who have or want them.
Complementing the convenience of those helping hands, assisted living removes the continual risks – and eases the worries – associated with seniors who live alone. When nobody else is home to come to the rescue, a fall or an injury could lead to serious health issues. By moving into an assisted living facility, the senior and their family can depend on a series of "safety nets." They should include a secure, accessible environment, routine checks on residents, a call system, emergency alert buttons with 24/7 response and access to an on-call nurse and/or medical attention.
Memory Care: For Seniors Experiencing Alzheimer's Disease, Dementia and Memory Loss
With this dedicated type of senior housing, residents benefit from skilled support that's specifically customized to the needs and challenges of people living with Alzheimer's disease, dementia and other forms of memory loss. Plus, they should also gain the same long list of advantages as those noted above in the assisted living section – help with activities of daily living, medication management, nourishing meals, 24/7 supervision and much more.
Memory care ensures seniors can stay as safe and healthy as possible, in a residence with an accessible layout that's designed to be clearly navigable. Because seniors encountering memory loss are more prone to confusion and disorientation, you'll commonly see memory care offered in a separate wing or in an inclusive "neighborhood" with wander prevention, featuring locked doors and increased security, with staff members continually monitoring the exits. These protections keep residents from becoming lost – a frightening scenario for both the senior and their loved ones.
In the best Texas memory care communities, a trained team of compassionate, knowledgeable memory care professionals will apply a personalized, familiar routine and promote positive contributions to the senior's mental strength and emotional state. They should implement contemporary techniques encompassing stimulating activities, and strive every day to emphasize socialization, brain health fitness and recreational opportunities.
The Major Benefit of Assisted Living and Memory Care Communities
Perhaps the biggest benefit of moving into an assisted living or a memory care community is the ability to socialize every day with neighbors and staff members, in addition to any visiting family and friends. When this happens, seniors feel more valued, and they reap numerous rewards. It's a scientifically proven fact that we all tend to be healthier and happier – and even live longer – when we interact face to face, on a daily basis.
Residents can take advantage of a vast array of scheduled activities and events, plus the spontaneous engagement that comes with residing together under one roof. They'll connect and continue to grow with peers, over hobbies and during occasions like classes in fitness, arts and crafts, gardening and cooking, or weekly social clubs, game and movie nights, worship services, happy hours, parties, picnics, supervised, off-site outings and much, much more.
How Should You Decide Between Senior Living Options?
Ultimately, choosing among these three particular senior care options – independent living, assisted living and memory care – depends on the individual's capabilities, limitations and preferences. Consider which of the above communities would most closely align with these factors and fully enrich the senior's life.
Remember, though, that while an option appears to be ideal now, you might find that the situation changes in the near future. For example, a seemingly self-reliant senior who occasionally (and dangerously) confuses which medication to take when, or who struggles with cleaning, errands and preparing balanced meals, might be ready for assisted living. Someone who's starting to experience forgetfulness could be signaling a potential need for memory care down the road.
You'll appreciate that some Central Texas retirement communities, including those in places such as Belton, Copperas Cove and Hewitt, provide a continuum of care that features both assisted living and memory care. By selecting one of these residential senior facilities, the individual can move only once, and then remain in the same location with familiar friends and staff members, while enjoying ongoing support – no matter what tomorrow brings.
Learn More from a Central Texas Senior Living Leader
Whether for yourself or for a loved one, trust Stoney Brook – an expert in assisted living and memory care – to help you navigate this next chapter. Our free, insightful resources reveal how to age well, at home or in a residential community. Subscribe to our blog now, and download our valuable eBooks.