Meet Our Team at
Stoney Brook of Hewitt
Hello, and welcome to Stoney Brook of Hewitt! We pride ourselves on providing a warm, inviting, compassionate atmosphere for our residents and their guests. From our leadership team, to our culinary crew, to our caregivers and support personnel, we are always prepared to accommodate your needs and strive to ensure your complete health and happiness. Our staff looks forward to your arrival – and getting to know you in person. Connect with us now to schedule a tour of our community.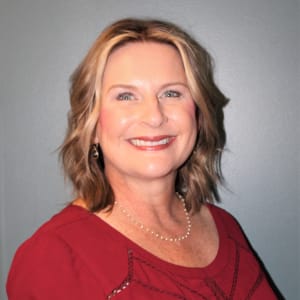 Melanie Crain
Executive Director
Melanie Crain is a native Texan and proud graduate of The University of Texas at Austin. She has had a long career in many facets of healthcare. She started as a social worker at a skilled nursing facility in town, and then went on to work for home health and hospice in the sales department. Her love of working with senior adults brought her to Stoney Brook, first as the Sales and Marketing Director. After a short absence, she returned to Stoney Brook of Hewitt as the Executive Director. Melanie feels that working here is a true blessing, because she loves the residents and their families.
Melanie is married to Chris, and they share four children and five beautiful grandchildren. Whenever she can, she enjoys spending time with family and close friends.
Vanessa Hamblin
Director of Sales and Marketing
Vanessa Hamblin loves to help seniors and their families discover a new way of life in assisted living. She has been in the senior healthcare industry for six years and worked in the medical field for seven years prior to that. Senior living has been a breath of fresh air for Vanessa, and she absolutely loves helping families find a forever home, where seniors can live life to the fullest.  
Vanessa and her husband Ricky Hamblin are the proud parents of six children. In her spare time, she loves traveling and being with her family and friends.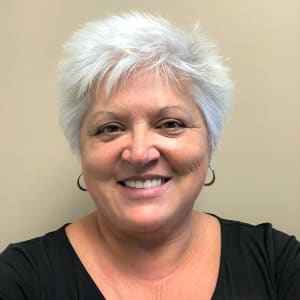 Brenda Oliver
Business Office Manager
Brenda Oliver has been employed as a Business Office Manager in skilled nursing, long-term care, assisted living and memory care settings. Having worked with seniors for approximately 25 years, she finds this to be the area that her heart holds the dearest, with the goal to make each life transition smooth.  
Brenda is married and has four children, ten grandchildren and a great-granddaughter. She enjoys traveling and the great outdoors and loves sharing her memorable adventures.
Leah Felan, LVN
Director of Resident Care
As Director of Resident Care, Leah Felan leads the professional team that cares for our residents and keeps them healthy. Prior to Stoney Brook, she was a Home Health Nurse, caring for many of our residents in their time of need. Leah also has a deep love of cooking and baking, having been a Chef in her previous career.
Happily married to her husband, Steve, she is the mother of two boys, Cash and Charlie, and stepmother to Steven. She also has one granddaughter, Madison. Leah loves her family, her job, her residents and the Baylor Bears. Sic'Em!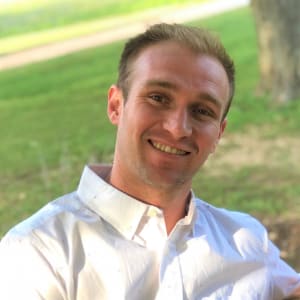 Jeff Zimmerman
Area Culinary Director
Jeff serves as Culinary Director for Stoney Brook of Hewitt, Belton and Coppers Cove. Before joining Stoney Brook, Jeff worked as an Executive Chef in Fine Dining for 15 years. Jeff leads a team of professional kitchen staff to ensure all residents and guests a service that exceeds their expectations. He loves spearheading new projects and bringing new cooking concepts to the team. He believes in the power of food and how it connects people and brings families together. And the secret ingredient is always LOVE. Cooking allows Jeff to channel his culinary expertise for the aid of those in need.
Jeff is married to Aliona and has two children, a son Asher, and daughter Andreea. He loves to travel, to find new cultures, new dishes, new adventures and create unforgettable family memories.