Meet Our Team at
Stoney Brook of Copperas Cove
Hello, and welcome to Stoney Brook of Copperas Cove! We pride ourselves on providing a warm, inviting, compassionate atmosphere for our residents and their guests. From our leadership team, to our culinary crew, to our caregivers and support personnel, we are always prepared to accommodate your needs and strive to ensure your complete health and happiness. Our staff looks forward to your arrival – and getting to know you in person. Connect with us now to schedule a tour of our community.
Lucy Rodriguez
Executive Director
Lucy Rodriguez has been the Executive Director at Stoney Brook of Copperas Cove since 2018. Prior to this, she was the Director of Resident Care. Lucy leads her team of professionals to ensure that all residents are living their best lives. The satisfaction of residents and their families will always be her top priority. Lucy was born and raised in Central Texas. A nurse for 35 years, she has worked in multiple areas of nursing. 
Lucy is married to her best friend, and they share life together with their beautiful pups, Sophie and Max. She has six children and six grandchildren who are all the loves of her life. Her favorite pastime: being with her family and enjoying her backyard pool.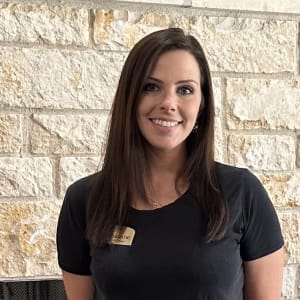 Kaysianne Privado
Business Office Manager
My name is Kaysianne Privado, and I am a married and have three beautiful children. I am passionate about helping people and doing my best to spread joy to others and strive to raise my children to grow up helping and caring for others as well. In my free time, I enjoy spending time with my family and creating core memories we can cherish forever.
Jamaica Jackson
Director of Sales and Marketing
A part of Stoney Brook since 2012, Jamaica Jackson finds her job personally fulfilling, as she can help families problem solve, no matter how difficult a situation might be. She is aware that, without assistance, your decisions can seem overwhelming, confusing and emotional. Jamaica works to make sure you are confident and comfortable with decisions that will meet the needs of the whole family.
Jamaica was born and raised in Seattle, Washington. She is a wholehearted, faithful Seattle Seahawks fan. Go HAWKS!
Crystal Holleman
Director of Resident Care
Crystal Holleman has been a nurse for over 20 years. She has cared for the elderly her entire career. She believes taking care of the elderly is a great reward. She wants all the residents and their families to feel safe and happy while at Stoneybrook of Copperas Cove.
Her core beliefs are Christian based. Crystal is married and has 2 children. She knows being a mother is one of the greatest blessings she has received. In her free time, she enjoys spending time with her family, along with making wreaths and scrapbooks.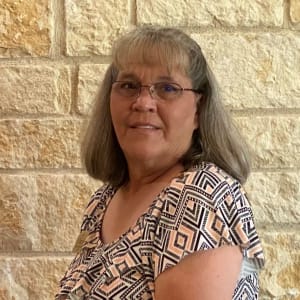 Cheryl Benoit
Director of Life Enrichment
Cheryl Benoit is responsible for making sure the physical, emotional, spiritual and social needs of our residents are met. She believes that all residents can live life well through music, exercise and laughter. Cheryl holds over 30 years of experience in healthcare and has lived in Copperas Cove since 1978.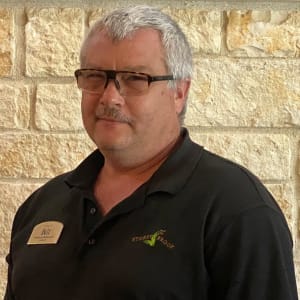 Bill Chasteen
Director of Maintenance
Bill Chasteen moved to Copperas Cove in 2006 with his wife and two boys. He has loved Texas, its crazy weather and its people ever since. Bill was a SSG in the US Army for 22 years, contracted overseas for a few years, and then earned his BAAS Degree in Business Management from Texas A&M University – Central Texas. He joined the Stoney Brook team in November 2017 as a Maintenance Director and a happy member of the Copperas Cove family. Bill is a dedicated supervisor, keeping the building and its systems operational.